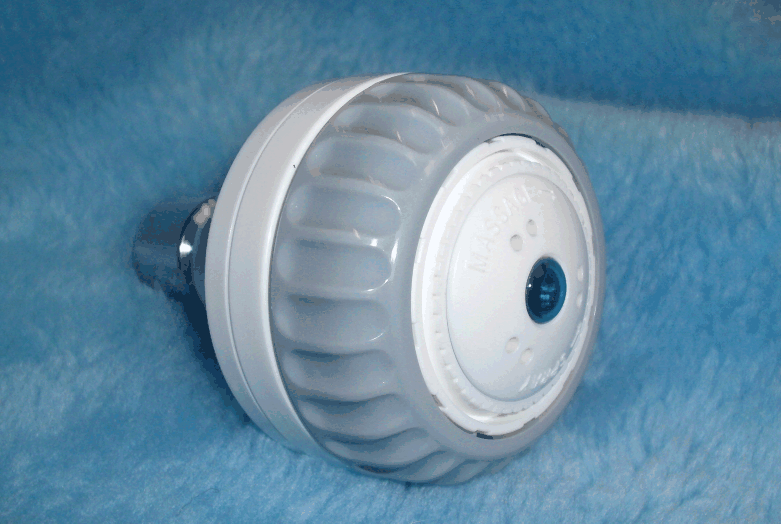 SHHD25 - A deluxe massage shower head specifically designed to work with SHWR10 chlorine shower filter cartridge. Will fit any standard 1/2in NPT threaded pipe and may be used without the chlorine shower filter cartridge.

Features:
Full range of settings from spray to massage
Specifications:
Flow Rate: 2.5gpm (9.46 lpm)
For more information on health hazards such as chlorine and other drinking water contaminants please read through our "Health Topics" pages or review many of the information sites listed on our research page.
// Overview // Index // Health // History // Technologies // FAQ // Employment // Training //
// Product Catalog// Travel // Research // Test Results // Orders / Prices // What's New // Contact Us //
Copyright © 1997 H2O International Inc. All rights reserved.