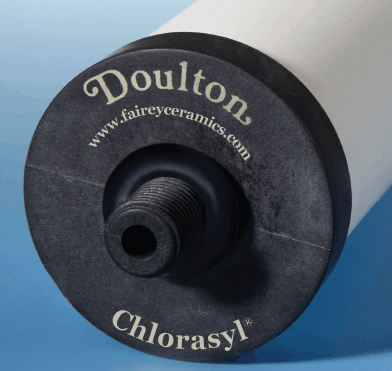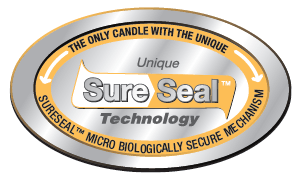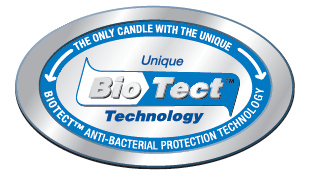 CH1200 Series Chlorasyl Doulton Ceramic Drinking Water Filter Candle / Element / Cartridge:
Most water utilities use Chlorine as a primary disinfectant because of its effectiveness in killing potentially harmful organisms. Increasingly, in recent years, Chloramine has been introduced as a secondary disinfectant to protect the water as it travels from the treatment plant to the point of use.
More than one in five Americans now uses drinking water treated with Chloramine

End-users are demanding a filtration process that will reduce this
Doulton Chlorasyl ceramic drinking water filter cartridges / candles are a continuation of the three stage ceramic cleanable filtration cartridges, designed to remove suspended solids, pathogenic bacteria, chlorine, organic chemicals and hydrogen sulphide in drinking water. In addition they will dramatically improve taste, colour and reduce odours. This style of ceramic drinking water cartridge is available to fit not only Doulton water filter housings but a host of other manufacturers' drinking water filter housings. This series is a direct fit for Pristine Water Filters and in the product catalogue a 'D' has been placed in front of the part numbers that fit Dynamic Stainless Steel counter top and under counter drinking water purifiers and an 'F' for Franke drinking water filters.
If you are not sure of a part number replacement send us an email with the dimensions of your current filter cartridge along with a picture and we will ensure you receive the correct replacement.
New Doulton CH1200 (10in) Chlorasyl Ceramic Water Filter Cartridges
Cutaway showing Bacteria Trapped on Outer Wall of the Doulton Ceramic
Simple Cleaning
General Specifications For Doulton Ceramic Chlorasyl Drinking Water Filter Cartridge:
Maximum Working Pressure
125 PSI
Maximum Working Temperature
100 F
Minimum Working Temperature
40 F
Recommended Flow Rate
.3-.5 GPM
Rated Life (stand alone)
650 US gallons
Rated Life (Multiple Systems)
See System Specifications
CH1200 Series Doulton Chlorasyl Ceramic Drinking Water Filter Cartridges
Application Guide and Contaminant Removal Chart for this drinking water filter cartridge
P= Purification. R= Reduction> 95%. F= Effective Filtration>90%
Contaminants
Removal
General Description -Rated life 650 USG
Bacteria
P
Application: This drinking water filter cartridge is designed for use with Chlorinated / Chloramine treated municipal water and distribution systems constructed with soldered copper plumbing, galvanized, PVC, or black iron plumbing. This cartridge is also effective for homes which are fed by lead lined or asbestos concrete reinforced water supply mains in their city.

This ceramic drinking water filter cartridge provides: 99.99% rejection of Bacteria, Cysts, absolute depth filtration >.9 micron and effective depth filtration of particulate >.2 micron (dirt, asbestos, iron etc), and excellent improvement in Taste, Colour and Odour.

Though not reaching purification standards by itself, this cartridge produces outstanding rejection of Chlorine (>97%) and Chloramine (>95%) at its rated life of 650 gallons. Both of these statistics exceed the NSF certification requirements under NSF International Standard 53. The 650 US rating is to ensure that the internal extruded carbon core matrix remains effective under the worst possible contaminant conditions.

This ceramic drinking water filter cartridge is easily cleaned and requires no tools to service.

Cysts
P
Taste
F
Odors
F
Colour
F
Chlorine
R
Chloramine
R
Herbicides
F
Pesticides
F
Lead
NA
Metals
NA
Fluoride
NA
Nitrates
NA
Arsenic
NA
Particulate Efficiency (Dirt etc.)
Rating
Absolute filtration rating
Defined as >99.999%
0.9 micron
Nominal or Effective filtration rating
99.9%
0.5-0.8 micron
99.7%
0.3-0.5m
98.0%
0.2-0.3m
% Bacteria removal
E. coli
>99.99%
Vibrio Cholera
>99.99%
Shigella
>99.999%
Salmonella Typhii
>99.999%
Klebsiella Terrigena
>99.999%
% live Cyst removal
Cryptosporidium
99.99%
Giardia
100%
Doulton Ceramic Drinking Water Filter Cartridges hold Certification, Accreditation, or Membership with the following Agencies:
ISO 9002 Quality Standard
National Sanitation Foundation standards 42 and 53
Environmental Protection Agency (EPA)
Water Quality Association
Department of Health (Toronto, Canada)
Spectrum Labs (Minneapolis, USA)
Water Research Council (UK)
British 5750 Quality Standard
England's Water Research council (WRc) Performance Standards
California Department of Health
Over 50 Independent Laboratories Worldwide
The following specific removal efficiency testing reports are available: Cryptosporidium Removal, Bacterial (E. Coli) Removal, Particulate Reduction, Lead Reduction, Cyst and Turbidity Reduction, Chlorine Reduction.
// Title // Overview // Index // Health // History // Technologies // FAQ // Employment // Training //
// Product Catalogue// Travel // Research // Test Results // Orders / Prices // What's New // Contact Us //
Copyright © 1997 H2O International Inc. All rights reserved.