The chart below represents the flow rate in litres per hour across the pressure spectrum of 10 to 80 psi. for a single 10" UltraCarb or SuperCarb Ceramic Cartridge.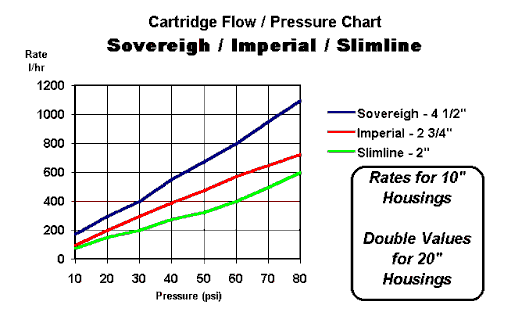 To learn more about Drinking Water Filtration take some time to explore our vast website
via the links at the bottom of this page.
To view the complete line of Doulton drinking water filter systems, see our on-line Product Catalog.
// Overview // Index // Health // History // Technologies // FAQ // Employment // Training //
// Product Catalog// Travel // Research // Test Results // Orders / Prices // What's New // Contact Us //
Copyright © 1997 H2O International Inc. All rights reserved.