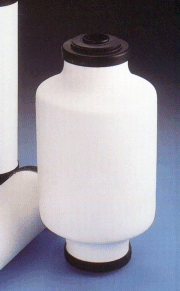 SUSPENDED FROM PURCHASE - Re-engineering in progress
SOV100
Sterasyl Ceramic Elements
These Doulton ceramic drinking water filter cartridges are now available in a range of standard water filtration cartridge formats which brings the quality associated with the Doulton name to the general drinking water filtration market.
Doulton Sterasyl is a highly efficient ceramic micro water filter which provides genuine sub micron filtration of drinking water. Sterasyl is manufactured with the highest consistent and controlled pore structure necessary to remove a wide range of water borne contaminants over the life of the cartridge. Particulate matter, bacteria, cysts and turbidity are removed or reduced to exacting levels of efficiency. Doulton water filters exceed certification standards. The incorporation of silver locked within the ceramic structure inhibits the growth of bacteria and gives each cartridge enhanced bacteriostatic and self sterilizing properties
Application Guide and Filtration Efficiency Chart
Efficiency
Rating
General Description
Absolute filtration rating
Defined as >99.999%
0.9 micron
Dimensions:

Sovereign: 41/2" diameter, 93/4"

Applications:

Fits BWH-10 filter housings.

For 20in applications see SOV120

Nominal or Effective filtration rating
99.9%
0.5-0.8 micron
99.7%
0.3-0.5m
98.0%
0.2-0.3m
% Bacteria removal
E. coli
>99.99%
Vibrio Cholera
>99.99%
Shigella
>99.999%
Salmonella Typhii
>99.999%
Klebsiella Terrigena
>99.999%
% live Cyst removal
Cryptosporidium
100%
Giardia
100%
Flow rating in litres/hr from 10-80 psi.
For a full page view click on the chart itself.
Technical Specifications
Working Temperature Range
5 - 38 C
Working pH range
5.5 - 9.5
Minimum Working Pressure
10 psi.
Maximum Working Pressure
125 psi.
Cartridge Dimensions
Sovereign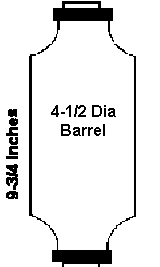 To learn more about Drinking Water Filtration take some time to explore our vast website
via the links at the bottom of this page.
To view the complete line of Doulton drinking water filter systems, see our on-line Product Catalog.
// Overview // Index // Health // History // Technologies // FAQ // Employment // Training //
// Product Catalog// Travel // Research // Test Results // Orders / Prices // What's New // Contact Us //
Copyright © 1997 H2O International Inc. All rights reserved.